Style Voices: Donna Duarte-Ladd
Being stylish every day is hard. Being stylish every day when you're a mom can seem pretty much impossible. Enter this week's Style Voices babe, Donna Duarte-Ladd who somehow makes it all look easy. Ok, yes, Donna is a fashion editor and so you'd expect her to have a level of style above yours, but that's all the more reason we cornered her for this interview! We wanted—no, needed—to uncover her secrets on how she manages to always look great despite juggling motherhood (she's got two boys, one of whom is a nine-month-old!) and working a crazy schedule. Read on to learn about where she shops, her unlikely weekend uniform, and how a little thing like a hair tie has saved her getting-dressed life. Busy is this chick's default and we believe, dear reader, that if she can do it SO CAN YOU.
Name? Age? Donna Duarte-Ladd
Married? Kids? Pets? Yes! My husband William is an artist, and I am mother to two boys. I inherited two sliding turtles when we got married who are now 16 years old. They are expected to live another 30—eek!
Where do you live? Where did you grow up? Did that affect your style at all? I live in Brooklyn, NY, at the edge of Williamsburg and Greenpoint. When I was younger I grew up in California (Redondo, Ventura, Santa Barbara and then later in Laurel Canyon) and pretty much always had a beach in walking distance from my house. I would say my style definitely has a Cali vibe because I tend to like the Bohemian look regardless if it's a trend. I am most comfortable in worn vintage Levi's and a torn-up tee (which always seems to surprise my East Coast friends when they catch me on a day off).
Where do you work and what do you do? I'm a fashion editor and consultant. Right now I'm working for a non-profit along with various magazines. I also run a parenting blog called Motherburg.
How does motherhood affect your style? Has your style evolved since becoming a mom? My style as a mom has been challenging, and is even more so when how you dress is part of your job. When my older son, Nacho, was born seven years ago I went from wearing dresses every day to relying on a uniform of skinny jeans and Equipment silk blouses, topped with bulky sweaters when it got cold. When he entered pre-K and was finally out of a stroller (us New York moms keep our kids in strollers as long as possible!) I was able to dress up again. I put a bit more effort into my look, swapping jeans for leather leggings and even going back to wearing skirts. But I am in the throes of young baby-hood again as I have a nine-month-old, and am back to carrying a stroller up and down subway stairs. So gone again are the dresses, but now I do try a bit harder and wear skirts at least once a week or on the days I have meetings.
Do you have a go-to outfit when you can't think of anything else to wear? I am really happy that "mom jeans" are back, haha. Honestly, it's a great-fitting jean because of its mid/high rise waist which hides my midsection. My favorite brands are J Brand, Acne Studios, and RVCA because their jeans tend to not sag, and can be worn a few times a week. It's usually a pair of those jeans and a printed blouse.
What's your weekend "uniform"? On the weekends I am on the go with the kids—swim classes, gymnastics, basketball—so I'm usually wearing jeans and a tee with a thick sweater or soft sweatshirt (Current/Elliott tees are my fave, I get them on sale on THE OUTNET). On my feet I'm usually wearing my Isabel Marant sneakers or No.6 clog boots.
What is your best fashion or styling hack? I actually use elastic hair bands to hold my jeans closed if I'm five pounds up in weight (or more, shhhh!). I just slide the hair tie through the button hole and then secure both ends around the button. It adds about an inch or two to the waist and makes the world of a difference. I am also adamant about wearing a well-fitting bra. All fashion editors claim a great-fitting bra is key and it really is—it helps you look slim, and after breastfeeding it helps to add shape to my upper body. My favorites are from Wacoal and Soma.
Where is your favorite place to shop? Honestly, I rarely shop in stores because I basically do that for a living, so I tend do most of my shopping online. My favorite sites are Net-a-Porter, THE OUTNET, Madewell, Shop Bird, and my latest find Shop Doen. I try to wait for sales, especially on Net-a-Porter and Madewell, who both have great return policies. My biggest indulgence is Apiece Apart—they don't often have sales but when they do I'll buy myself one key piece.
Where do you get your style inspiration? I live in an insanely stylish neighborhood and am always inspired by the women just standing on the subway platform waiting for the train. Pinterest and Instagram are also great resources for inspiration—in particular love Mira Duma's style and follow her on social media here.
Do you have any tips for the "I-have-nothing-to-wear" mornings? It's tough, especially when you're a mom to young kids, because I usually only have five minutes to get dressed. The easiest things to throw on if I have a meeting or somewhere important to be is jumpsuits or overalls. I really love the skinny overalls from Madewell—they flatter my real-woman body. The best part is that I can throw on sneakers for morning drop-off and just tuck a pair of heels in my bag to change into for later when I get to work.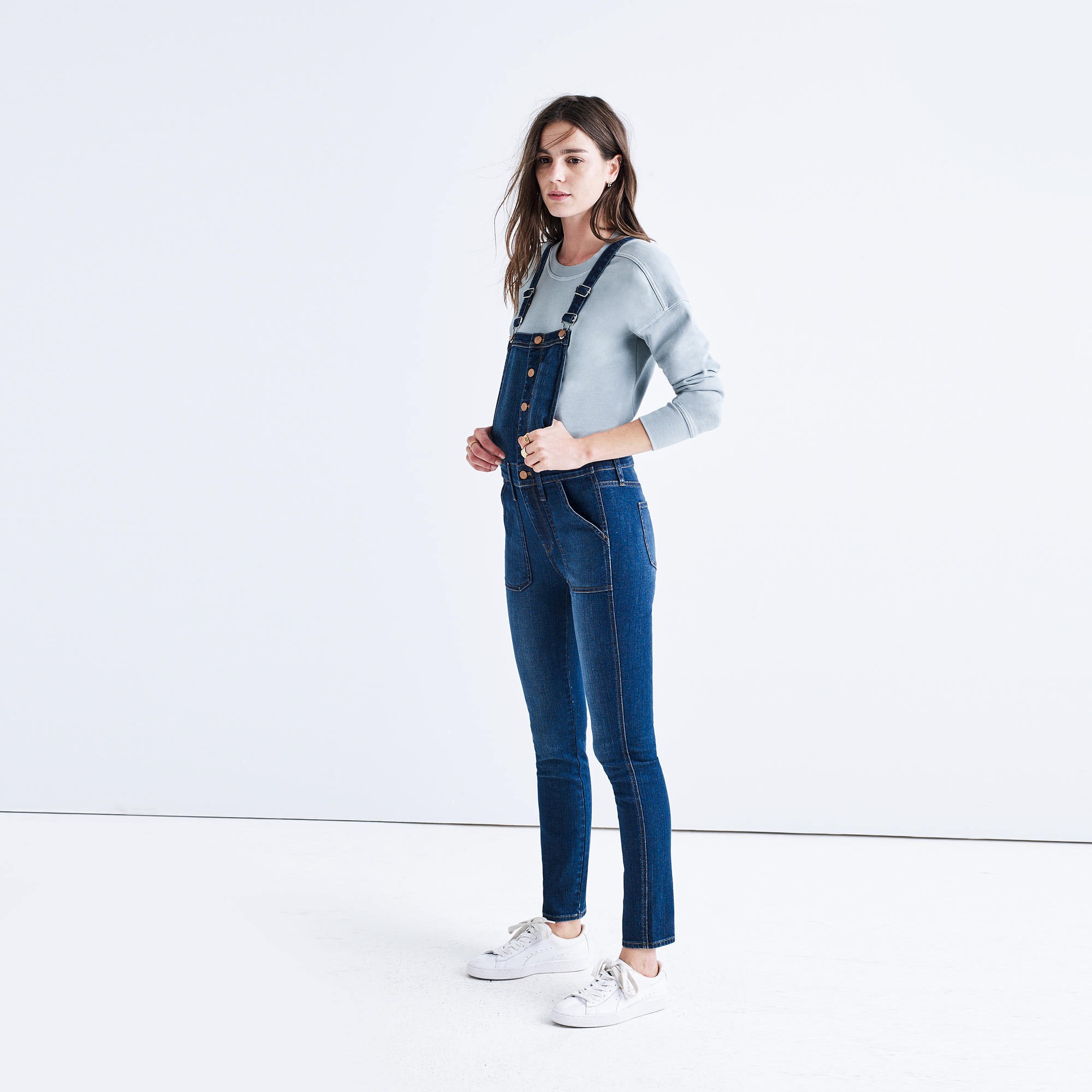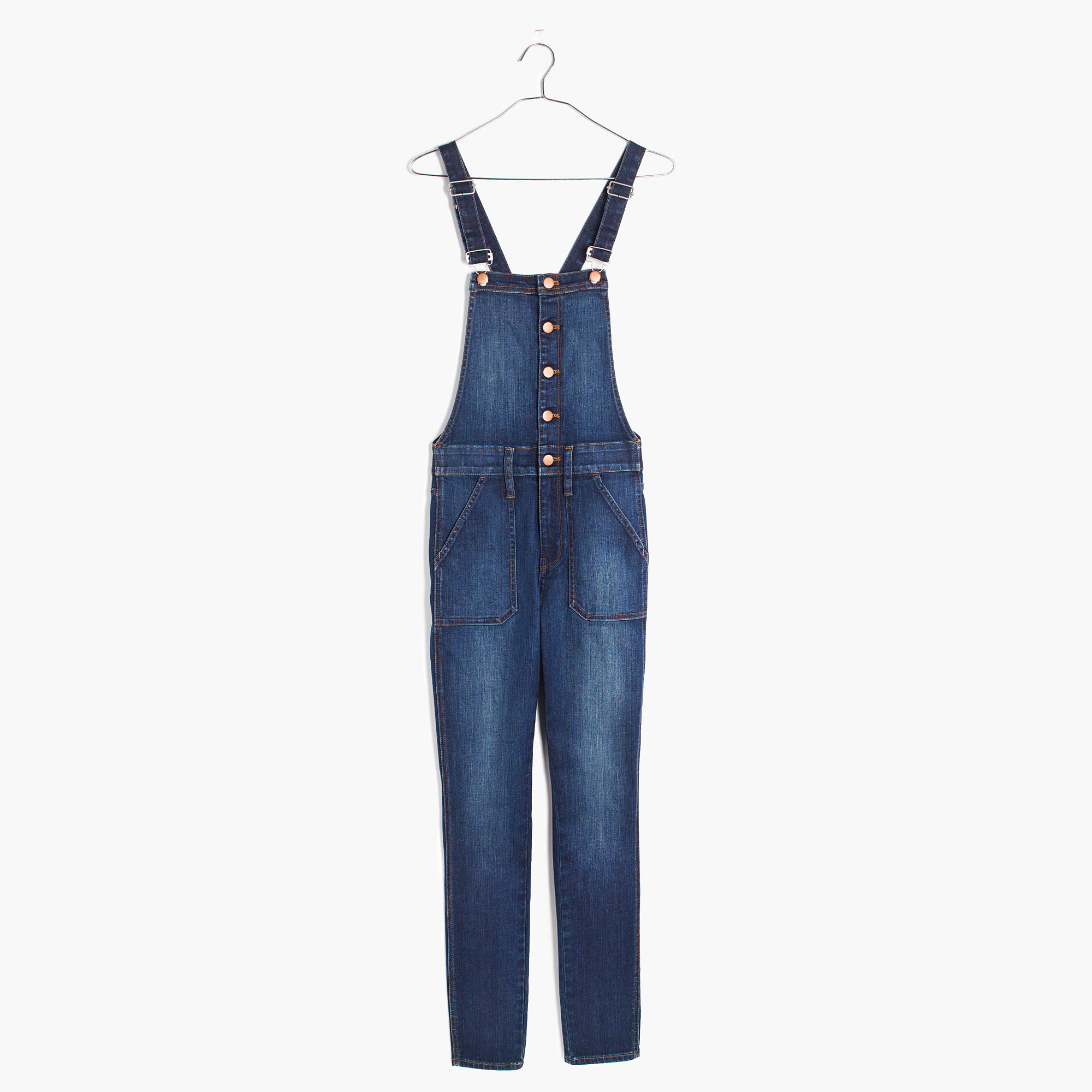 What's the unique thing you wear that's very "you"? I would say my jewelry—I've been wearing Catbird rings even before they became popular because I used to live around the corner from their store in Brooklyn. I also have some meaningful gold necklaces I wear a lot that have sentimental value.
We all know beauty goes hand-in-hand with fashion....what's the one beauty product you can't live without? Bronzer! I will always do a light sweep of bronzer even if I only have five minutes to get ready. I usually use one byTarte Cosmetics or I love NARS in Laguna.
Want more from Donna? Check out her blog Motherburg here, or follow her on Instagram @motherburg